Solar Engineering Project Design

Princeton Engineering specializes in electrical, site and structural engineering for utility and larger commercial and industrial scale PV solar projects. You can rely on us for cost effective analysis, design and engineering for your project.
About Us

Richard Pantel, P.E., our founding principal, is a graduate of Princeton University's engineering program. He brings more than 30 years of site, structural and electrical engineering expertise to bear on PV solar project designs.

Our project team's diverse experience in MV power, PV solar projects and land development, along with expertise in project design automation, helps us create complete PV project designs quickly and efficiently.
We hold professional engineer licenses in 27 states across the United States and have designed solar projects in those jurisdictions as well as in PR.
Our present list of licenses includes: AZ, CA, CO, CT, DC, DE, FL, IL, MA, MD, MI, MN, NC, NH, NJ, NM, NY, NV, OH, PA, RI, SC, TX, UT, VA, VT and WI. These active licenses are highlighted in orange in the below map. Pending licenses are shown in green..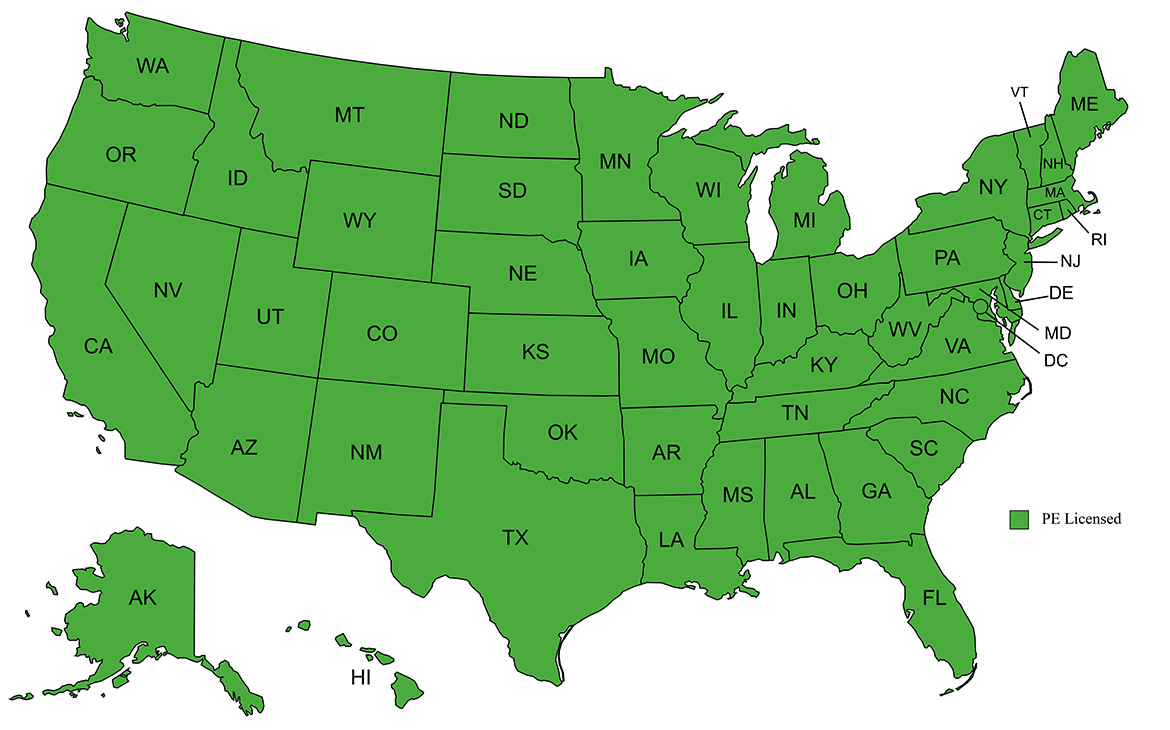 Our Focus

Our Mission is to provide insightful, creative and cost-effective engineering design solutions for the PV solar and other alternative energy sectors.


---